Web Design – professional creation of a unique and appealing design for your website. Web design plays a key role in shaping the visual identity of your company in the online environment. It encompasses the development of aesthetically pleasing and functional interfaces that attract visitors, keep their attention, and encourage interaction.
Creating a unique design that reflects your brand and company mission.
Developing a logo, color scheme, typography, and other elements that create a consistent style and image for your company.
User Interface (UI) And User Experience (UX)
Ensuring high-quality work, excellent website design, and functionality.
Developing a website that automatically adapts to different devices and screen sizes, providing optimal display and functionality on computers, tablets, and smartphones.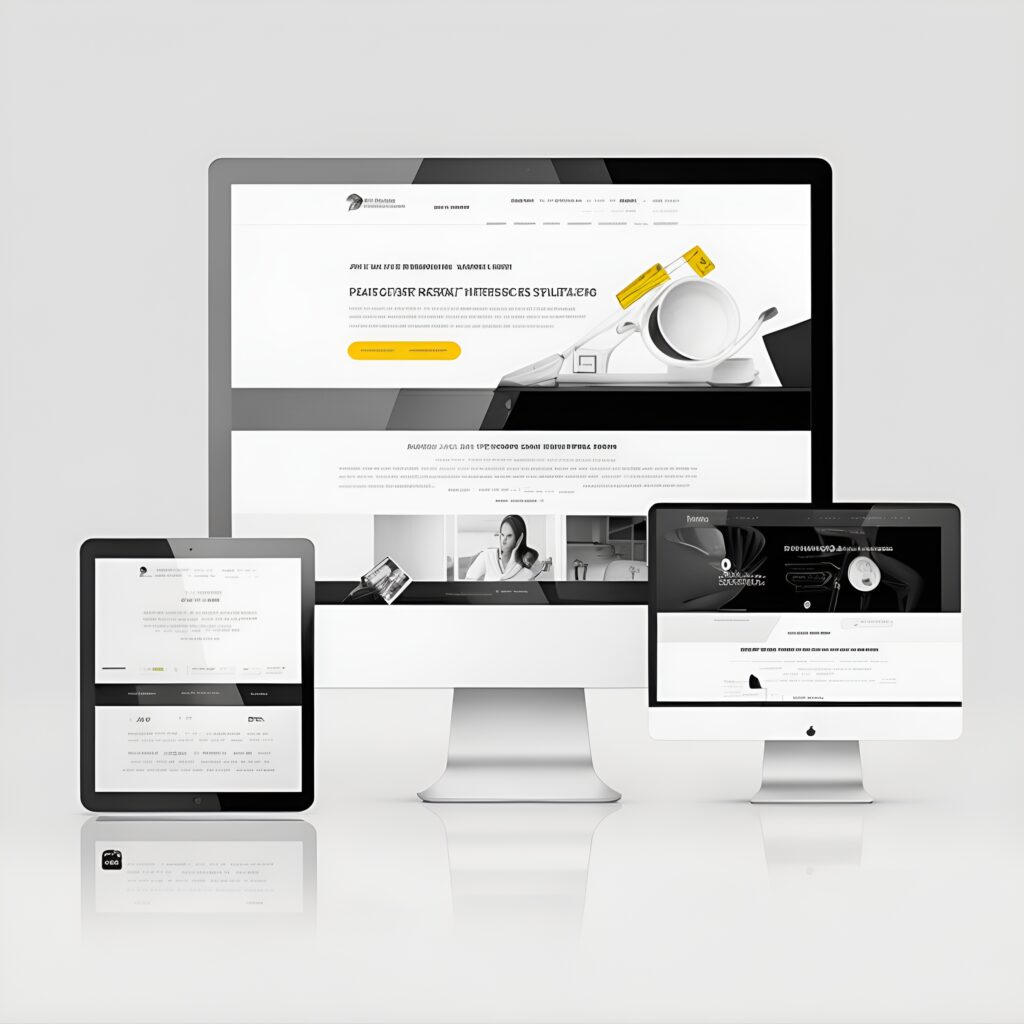 Professional web designers carefully analyze the goals of your business, learn about your audience and brand to create a design that reflects your uniqueness and supports your mission. They take into account factors such as colors, typography, composition, use of graphic elements, and visual effects to create an aesthetically appealing and modern design.
Optimizing the website design for mobile devices to ensure usability and navigation on smartphones and tablets.
Designing effective landing pages and sales-oriented pages that attract visitors' attention and stimulate conversions.
Creating visual elements for your website, including illustrations, photographs, icons, and other graphical materials.
Animation And Interactivity
Using animation and interactive elements to add liveliness and dynamism to your website, capturing visitors' attention.
Design Testing And Optimization
Conducting design testing to ensure its effectiveness and alignment with your goals. Optimizing the design to improve performance, loading speed, and SEO parameters.
Consultations And Analysis
Providing design consultations, analyzing the current state, and offering recommendations for improving the design of an existing website.
The specific list of services can be adapted to meet the needs and specifics of your company and audience.
Why You Need To Order A Site From Us