Creating a functional and appealing website that represents your company, products, or services in the online environment. This service includes all stages, starting from requirements analysis and consultation with the client, to design, programming, testing, and website deployment.
The website development process typically begins with a meeting with the client, where specialists gather information about their goals, requirements, and expectations for the website. Then, competitor analysis and target audience research are conducted to determine the optimal approach to design and functionality.
Next, the information architecture and structure of the website are developed, defining sections, pages, and navigation. Professional designers then create a unique and appealing visual design for the website that aligns with the company's brand and goals.
Once the design is approved, developers proceed with programming and implementing the website's functionality. This includes creating a responsive design that adapts to different devices and screens, developing interactive elements, forms, databases, and other features necessary for the effective functioning of the website.
After the development is complete, the website undergoes testing on various platforms and browsers to ensure its functionality, security, and compliance with requirements. Then, the website is deployed on hosting, and DNS records are configured for its accessibility on the internet.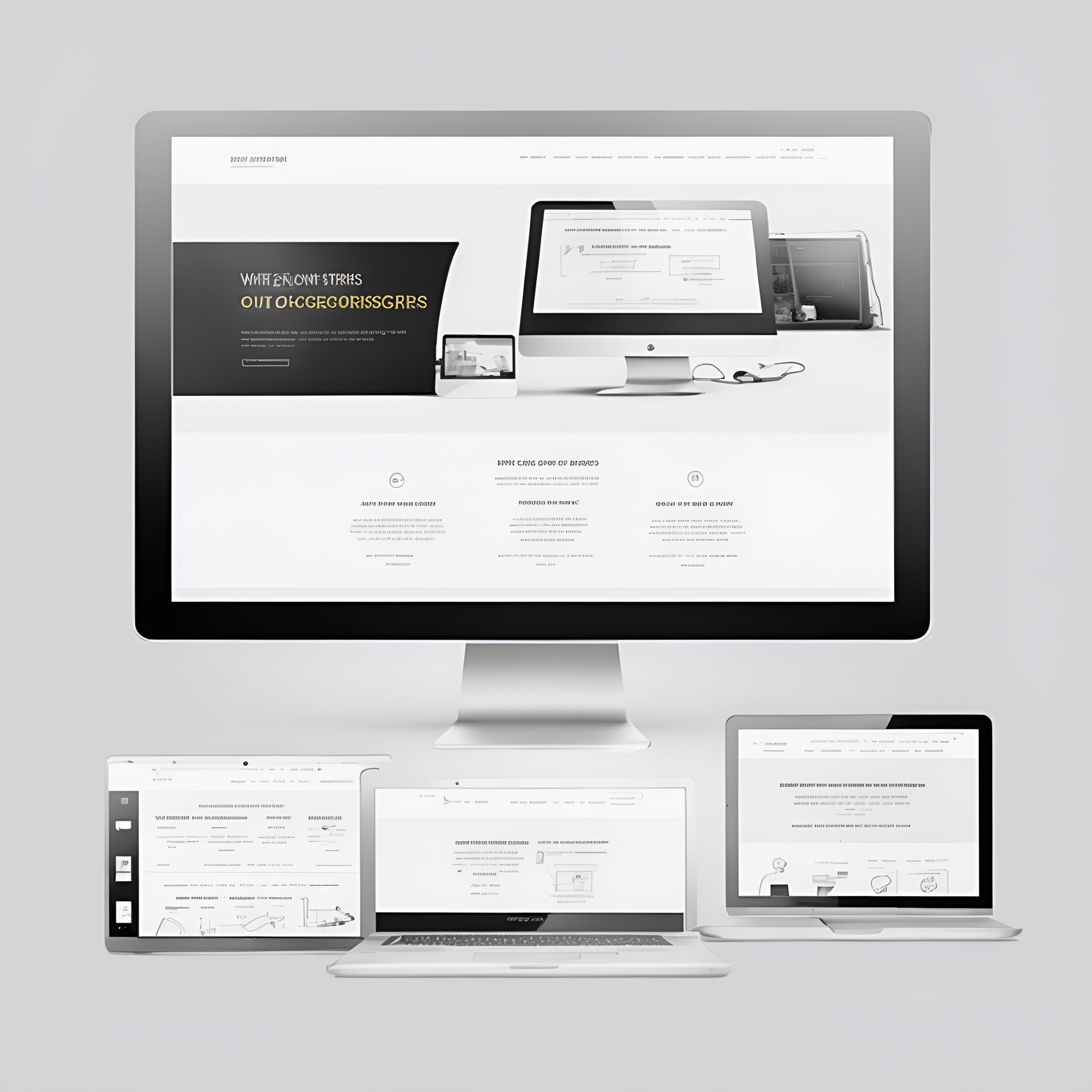 Our Website Development Services
Custom Website Development
Creating unique and tailored websites that reflect the client's specific needs and goals. This includes developing the information architecture, designing the interface, programming, and testing.
Building online stores and e-commerce platforms that allow clients to sell their products and services online. This involves integrating payment systems, inventory management, creating shopping carts, and other e-commerce functionalities.
Creating websites based on content management systems (CMS) such as WordPress, Joomla, or Drupal. This allows clients to independently manage and update their website content without relying on developers.
Integration Of Third-Party Services
Integrating various third-party services such as customer relationship management (CRM) systems, payment gateways, analytics tools, and others to enhance the efficiency and functionality of the website.
Providing services for website support and maintenance, including updates, backups, monitoring, security measures, as well as resolving technical issues and offering consultations for website improvement.
Optimizing the website for search engines (SEO) to increase visibility and attract more organic traffic. This involves keyword research, metadata optimization, improving link structures, and other methods to enhance search engine rankings.
There Are Several Advantages To Choosing Our Studio For Website Development:
By choosing our studio, clients can expect professional expertise, personalized solutions, visually appealing designs, responsive websites, timely delivery, ongoing support, transparent communication, and competitive pricing. We strive to exceed client expectations and establish long-term partnerships based on trust and exceptional service.